Mobile APP (smart bms) connect to smart BMS tutorial
更新时间:2020-09-03 15:36:10•点击:263567 • service support
PS:Other mobile phones can also be installed directly through the browser by clicking the link below https://www.dalyelec.cn/daly/SMART_BMS.apk
IPhone: Search for the APP smart bms in APP STORE
You can also click this link to jump directly to download
https://apps.apple.com/cn/app/smart-bms/id1519968339
—————————————————————————————————————————————————————
After downloading and installing, the following smart bms icon will appear on the phone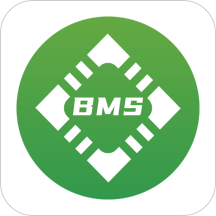 Click to enter the APP and select the corresponding Bluetooth.
PS: Before entering the APP, you need to plug in the temperature control NTC. To confirm that the protection board has been activated and working, users who have purchased the battery display board (key activation) only need to press the switch on the battery display board to activate the protection board. The first time it needs to be charged and activated.
Attached power display panel (key activation)

Enter the APP interface, you can see the corresponding Bluetooth serial number. The serial number is the same as the serial number posted on Bluetooth.

Click the Bluetooth serial number to enter the real-time status interface.
You can see the real-time voltage, current, the percentage of battery capacity remaining, the MOS state of charging and discharging, whether the balance is on, etc.

Enter the parameter setting interface, you can see five major sections:
①Protection parameters
②Battery core characteristics
③Collection board settings
④Temperature protection
⑤Charge and discharge control
Note: To ensure the stability of the data, it is not recommended for non-professionals to set this parameter. To set parameters, you need to enter the initial security password 123456
①In the protection parameter interface, the protection values of voltage and current can be set.
②In the battery cell characteristics, you can set the total capacity of the battery, the remaining capacity, and the balanced opening conditions. Set the sleep time to 65535S to cancel the sleep function.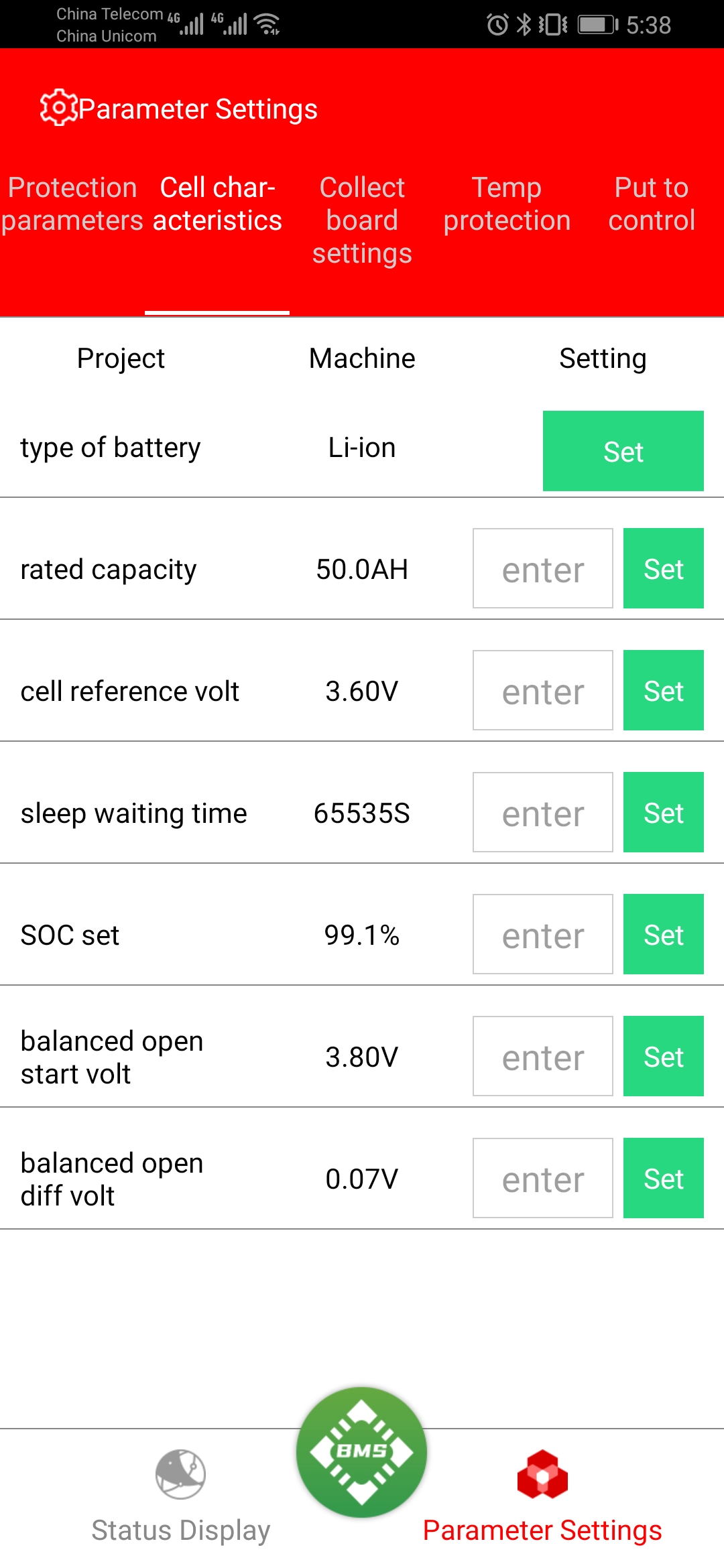 ③In the acquisition board setting interface, it needs to be set together with the hardware device. It is not recommended that the user set this

④In the temperature protection setting, the protection temperature of charge and discharge can be set
⑤On the charge and discharge control interface, you can switch the charge and discharge MOS tube, and you can reset the password
The introduction to the simple tutorial of using the mobile phone APP to connect to the Lithium BMS is complete